Post by NariaDreaming on Aug 23, 2016 7:43:52 GMT -5
Our 3rd Quarter Charity Drive is benefitting Through The Heart, an organization providing grief support to families who have experienced miscarriage and pregnancy loss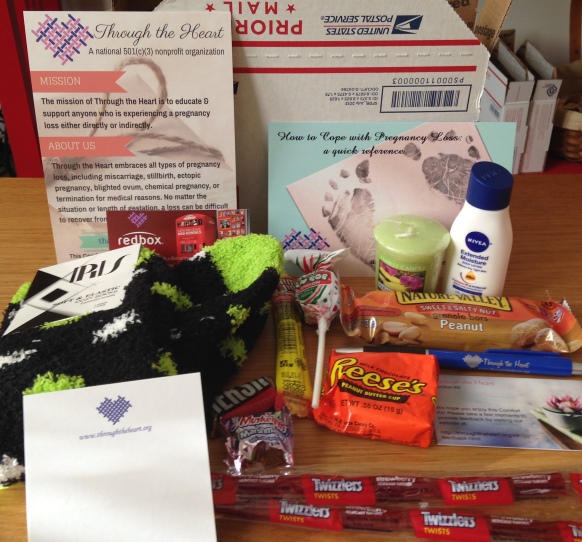 This cause is one that is close to the hearts of all of our admins, and to many of the members of TCF. I think we would all agree that losing a child is one of the most difficult things we have faced in our lives. But we are lucky- because we have each other, and we have all of you to lean on during the darkest times.
Not every woman has that community. Through The Heart provides free comfort kits to those who have lost a pregnancy. The kit, filled with snacks, self-care items, a redbox code, and a candle can help bring a bit of happiness to an otherwise soul-crushing time. The founder of the organization also includes a note to the bereaved parents and grief resources from Through the Heart.
This year, Through the Heart has been invited to partner with one of thier local hospitals on International Day of Rememberance for pregnancy and child loss on October 15. They are expecting to provide in excess of 100 comfort kits on this day, and they need help to accomplish this goal and provide support for families in their time of need.
Below is an amazon link to thier wishlist. We hope you will join us in providing supplies to make 100 comfort kits.
Shop the Through the Heart Wishlist Now!
***If you are in need of a letter of receipt from the organization for tax purposes, put your name and email address in the note section so that they have a way to contact you and thank you for your support***