Post by frankenboom on Nov 28, 2016 12:18:06 GMT -5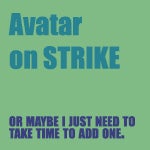 Probably strict reading of tou for tcf and proboards means cnon shouldn't be here as he is a malicious troll and lung butter shouldn't be here as an ae. But let's get real. You don't really know who anyone is here and have to go with the assumption that everyone is here for the common good until proven otherwise.
I think this is the issue. AEs aren't being handled the same way across the board. It seems like they only get called out under circumstances that admins have a stake in.
Yes, I think this is the root of the issue for me.
I've argued this point multiple times, but I do think it's a problem that Naria posts admin stuff from her personal account - I mean I can't even tag HER because I'd be tagging "admin". I realize that was how she set it up and that's how she wants to run it. I don't see it as much from Theo and Biblio (other then, like, this thread...) which is why I'm specifically talking about Naria (it also was the issue for me in the thread that spawned this).
In fairness, Naria should run this site/forum exactly how she wants to. I just don't like the facade that it's a fair across the board type of place when in reality it's a friends-first type of place. I'm cool with it being the latter - just be up front and transparent about that. And probably don't expect a ton of new people to flock here if they know they'll automatically be suspect.