Post by kleigh on Jan 11, 2017 2:56:39 GMT -5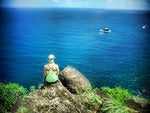 RAGE.
We sent Celine back to MIL for a bit. It started about three days before NYE - my little SIL was missing her and we were supposed to have plans with friends for NYE so they were going to watch her for a few nights. Well then H started back at work and I'm home with the twins and terrified of adding a third "baby" to have to care for so we are giving it another little bit until I'm adjusted to being home alone with everyone.
Also I didn't realize M wasn't sleeping much during the day. Mine usually sleep in 20 minute naps, every now and again we'll get a one hour nap - but that's usually only if we're holding them. If either of them miss their cat nap after a feeding all hell breaks loose and they become so overtired that it's such a process to get them down after the next feed (they still eat every two hours). So she's not napping consistently even if you wear her? How about during a car ride ? I'm the furthest thing from an expert but just based on our issues I am on the couch of "sleep begets sleep".
At AVs crankier at (after a day of missed naps or o overstimulatiom) I've had some success with this exact recipe that I'm happy to share in the unlikely event you want to try it - have not tried during the day though:
- Dressed warmly but not swaddled
- Into the bathroom with a bottle (maybe you can nurse while you do it) - fan on, lights off
- Add white noise
- Feed her while I do side to side lunges VERY rhythmically and kind of exaggerated. Exaggerated = a deep lunge but smooth it out upon falling and rising, not tight/rigid, very smooth motion and I kind of lift her as I do it (so this whole thing looks sort of like a figure eight )
Yiire back at work right ? I can't recall if M is in daycare or not.