Post by Deleted on May 19, 2017 21:03:19 GMT -5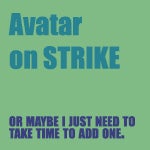 I will say my final piece and then I'm out. I apologize in advance for the length, but this is a bomb that is being dropped, and bombs require extra words. 
A mod I've never interacted with before was kind enough to PM me with an offer to have a look at the Mod Board thread that explained my de-modding. I am dumbstruck. As I read through the screen shots, my mouth literally hung open. The level of re-writing history, blatant lies, and elaborate explanations of things that quite frankly never happened are honest to God alarming.
Based on what she told the mods, I absolutely unequivocally 100% understand why they backed her decision. She said I threatened to name her and another mod on TB in a lawsuit for reprimanding me -- so she feared I'd basically delete all of TCF if I got mad at her. For those who don't know me, please know this: I am a sloth level 11. The amount of energy, fucks, and time it would take to do any of the things she claimed I would do contradicts my preferred level of output in any given situation.
What hurts the most, and what is so so *so* fucked up, is that she stated that I threw someone's extremely personal and difficult decision regarding their pregnancy in their face, that I had sent dozens of PMs to SAIF members after her warning I showed you in the FYI thread -- threatening them because they told on me (although, she conveniently deleted those SS from her email) a year ago, and in general painted this very disturbing portrait of who I am as a person. This isn't to say that there haven't been complaints about my personality, as I'm sure there have been, but once again.. she took shit from a 2 to an 11, and accused me of doing some hurtful shit that I quite literally did not do and when asked by a mod to prove it, she said that she "whoopsie" had lost the receipts for. 
I think the first clue that she was lying to any mod who may have frequented the IF community should have been obvious in her elaborate story about never wanting to allow me to mod in the first place, but that I won a 3T vote by a landslide and since it was only 2wks in -- she felt like she couldn't say no to the IF community's vote. First of all, I was never 3T's mod. Secondly, I lost that vote to LemonLiz and BunnyBerry -- so, quite the opposite of "won by a landslide" that caused her to feel backed into a corner. I became mod on PAIF after the standing mod resigned, a thread was made, my name and
bluefairy5
's name were thrown out as potentials, no one disagreed, and that was that. No election. No landslide. Wrong board. And months, not 2wks, after we arrived here. But, I cannot fault a board of moderators from all corners of the forum for not picking up on that first clue. She was lying out of her fucking ass in that thread, and simply making up a narrative that suited her as she went along.
Your guess is as good as mine as to why. I have no fucking idea. Again, her and I were friends (or so I thought). We had our ups and downs, sure, but nothing that would ever lead me to believe she'd be capable of going this extra. I mean, for what? I have receipts from my PMs over here.. I've never threatened anyone. I don't know that I can log into my TB account anymore, but threaten a lawsuit? Against The Bump? Naming two screen names as co-defendants? I mean, people actually bought that shit? Wut? And anyone who is on the IF boards would know that I've never done any of the hurtful things she accused me of doing. That's the lowest fucking blow, so fuck you
NariaDreaming
, for that one. 
This is getting TL;dr, but I feel like the truth deserves to be out there. I think it goes without saying that I'm the fuck up out of here, because the owner of this site clearly has something against me if she's willing to go that next level. Honestly, it's kind of unsettling, and the more what I read sinks in, the more uncomfortable I get about being associated with her at all. I don't know that I'll end up on SM, since the IF community has all but taken up a home on FB, and my BMB has a private PB now, but there is absolutely nothing that could be said at this point that would keep me here.