Post by wannabmama on Mar 27, 2017 16:13:01 GMT -5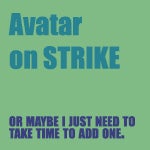 Also...found out that bc my new insurance sucks I have to pay for my maternit21 test bc it's diagnostic so it's "covered" but counts against my deductible (I still don't understand what it means that it's covered but I still have to pay for it?!). Good news is that it means my deductible is just about hit, I guess...but that is a really painful check to write. Though I guess with all the more medical costs coming this year, hitting the deductible early is good, too...or something else to tell myself not to cry about this unexpected cost.
Do they have an option to self-pay rather than go through insurance (they did in 2013 when I had maternit21 with DD)? That's what I did with Counsyl, which is what my current ob uses for NIPT. I would've owed $1K if I went through my insurance since I hadn't met my deductible but I chose self-pay and paid a lot less. I also did that because my insurance wouldn't pay for both NIPT and the NT scan and I wanted both for peace of mind. It was cheaper to pay OOP for the NIPT than if I paid for the NT scan.
Hmmm, I think they they might. If it's already been put to insurance can I unring that bell?
I wonder if it matters, long term, since it essentially hits my deductible for the year and even without it, I'll hit it probably in the next month? Is it six of one, half a dozen of another, in other words?